Enerzorb Dynamic EAM System
The Enerzorb Dynamic EAM (Energy Absorbing Mullion) System employs latest technologies to give distinct advantages over existing solutions. Be it blast performance, or building design and specifications.
A core element is Enerzorb's patented cable system linked to window frames, secured by robust anchor points in the wall. The cable system serves as extendable "back up' to the primary window frame. This enables controlled movement of the blast window, to dissipate air pressure more evenly over the entire windowpane. Thus inhibiting glass failure and preventing windows from becoming projectiles.
Our proven systems for blast curtain walls and glass facades comply with stringent Blast Mitigation Test Protocols including GSA-TS01-2003, ASTMF1642 and ISO 16933:2007, rigorously tested to multiple specifications.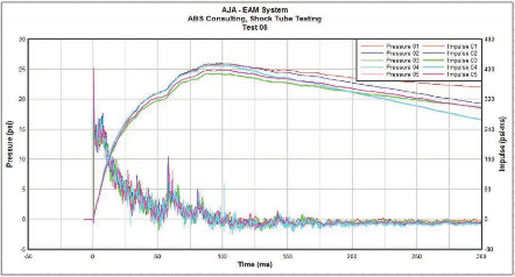 EAM System - Test Video 1
EAM System - Test Video 2